SABA Sections are either related to a specific legal practice area or a particular objective of the SABA Mission.  They are intended to be standing in nature unless otherwise specified, and operate outside of the SABA Executive Committee term.  Sections are open to all SABA members in good standing.
SABA Committees are formed to exercise a particular SABA goal, initiative, or function.  SABA has Standing Committees and Annual Committees, and members are selected as governed by SABA's bylaws.  Additionally, the SABA President may create ad hoc committees as necessary to execute any goals, initiatives, or functions of the organization with the consent of the SABA Executive Committee. 
If you would like to get involved with leading or joining a Section or Committee, email the Executive Director at executivedirector@sabanorthamerica.com.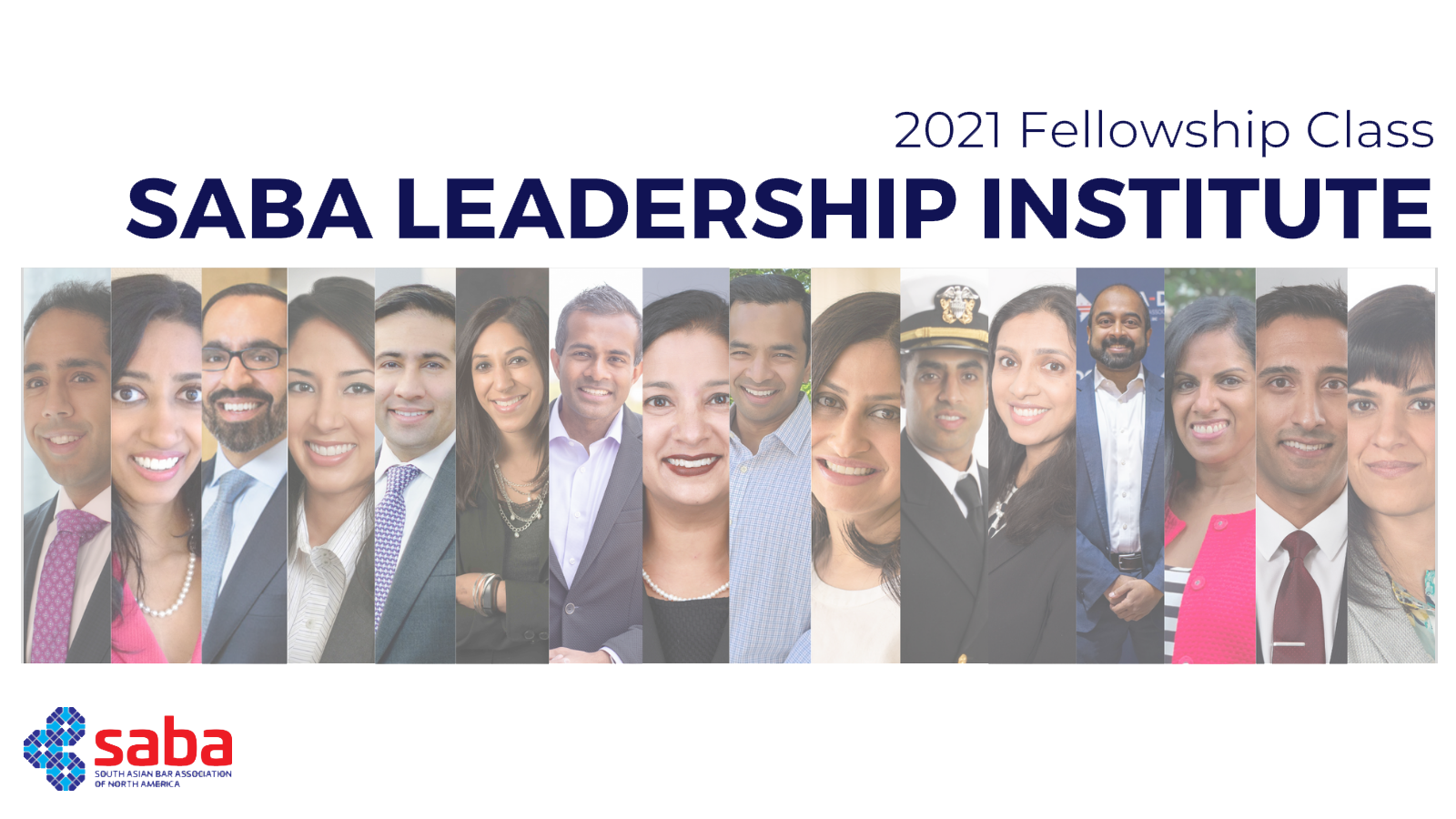 The SABA Leadership Institute is an innovative leadership program designed to "mind the gap" in leadership development for mid-career attorneys and provide these attorneys with the tools they need to navigate the field and reach the top ranks of the legal profession.
We received an overwhelming number of applicants for our inaugural class of the SABA Leadership Institute, making the selection process highlight competitive. We are pleased to have selected 16 accomplished and diverse attorneys to the 2021 Fellowship Class. Click HERE to see a list of our 2021 Fellows!
Collectively, these attorneys are from 11 states and provinces across North America. They represent 10 SABA chapters and include past and present leaders of SABA North America, the SABA Foundation and local SABA chapters. They are leaders in a variety of legal and policy areas and work for small and large law firms, the government, and for-profit and not-for-profit organizations.
For a period of eight months starting in January 2021, these attorneys will be given access to education, tools and resources they need to navigate their fields, reach the top ranks of the legal profession, and continue to grow as leaders within the SABA community. This includes access to monthly leadership development sessions with experts and seasoned SABA attorneys and peer-to-peer networking opportunities.
We will begin the recruitment process for the Class of 2022 in August, 2021.  For more information, view our one-pager HERE or contact Priya Bathija at pjbathija@gmail.com.

The CCC is a unique program designed to meet the needs of our corporate counsel by providing a forum for addressing the latest trends and issues faced by our corporate counsel.

Each program CCC will focus on a particular theme and feature one or more of the following during the course of the year:
An intimate Chai Chat discussion with a prominent General Counsel or Chief Legal Officer.

Highly focused panels on practical areas important to in-house counsel and relevant to corporate environments with a focus on business goals.

Networking for and among corporate counsel.
SABA presents Annual Awards recognizing outstanding member contributions at its yearly Conference celebration.  A description of each Individual Award and past winners is below.  In addition, every year SABA names an annual Chapter and Program of the Year.