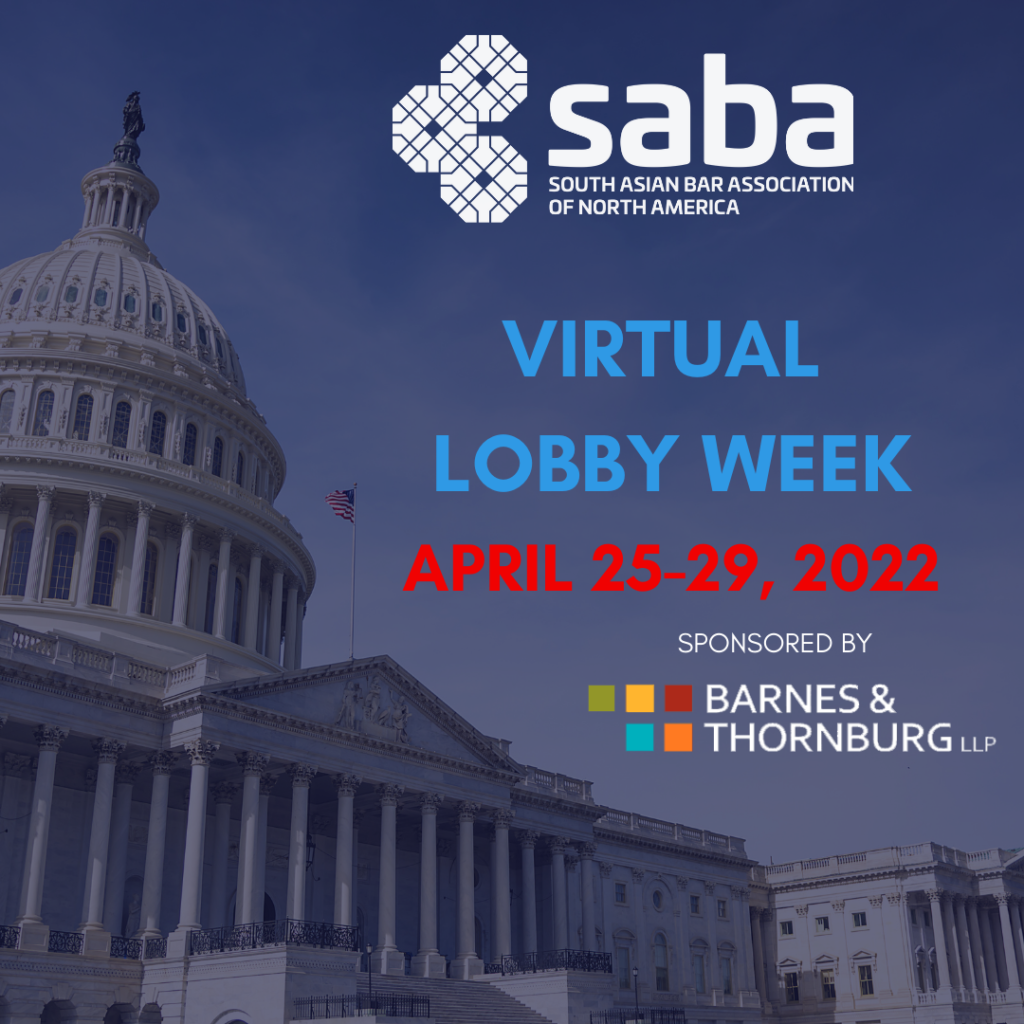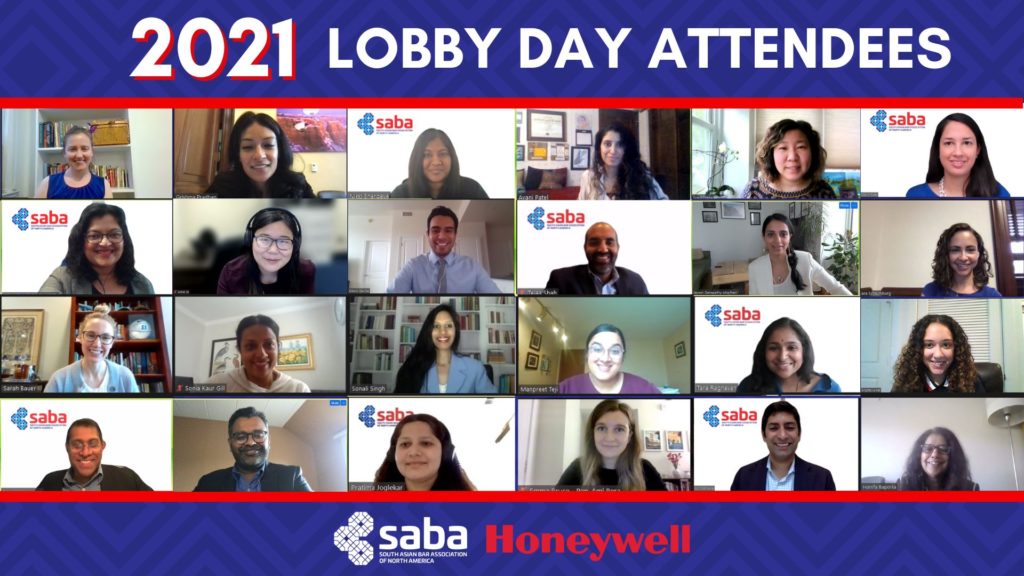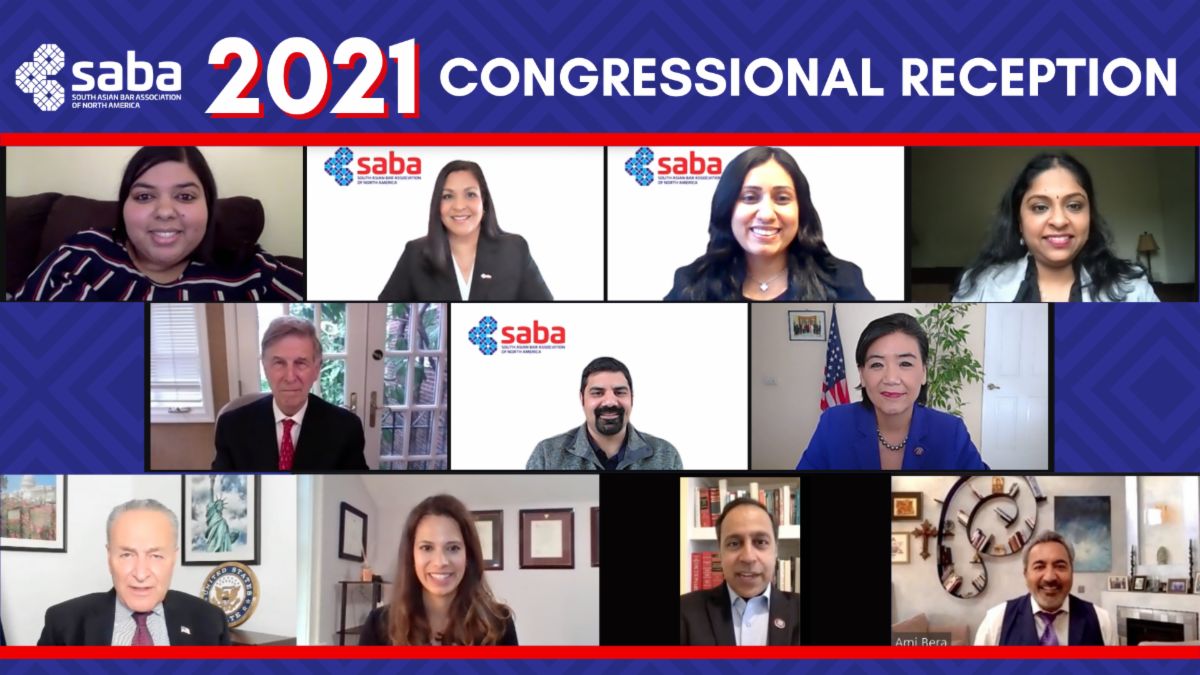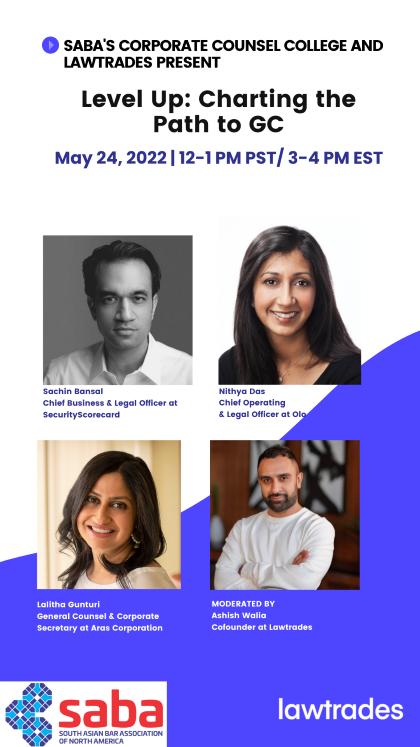 Join SABA North America for a Corporate Counsel College Webinar on Level Up: Charting the Path to GC on May 24, 2022 at 12pm PST/3pm EST sponsored by Lawtrades.
We are excited to have Sachin Bansal (Chief Business & Legal Officer at SecurityScorecard), Nithya Das (Chief Operating Officer & Legal Officer at Olo), Lalitha Gunturi (General Counsel & Corporate Secretary at Aras Corporation), and moderated by Ashish Walia (Cofounder at Lawtrades) providing insight on carving your own path to GC.
Register Here
Attorneys provide a vital service to Veterans both within and outside of the VA system. Particularly for those struggling with mental health, substance use, and homelessness, legal needs are commonly cited as a top stressor. The Veteran Cultural Competence for Attorneys training helps attorneys increase awareness, knowledge, and skills as they relate to Veteran cultural competence, thereby improving Veteran engagement and experience with legal services. Join us on May 25, at 12pm ET.